Unforgettable Experiences in an Extraordinary Place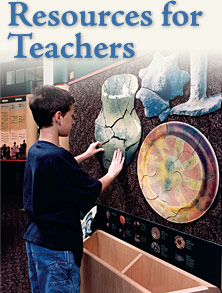 Whether used to enhance your visit to Mission San Luis or to enrich your current curriculum, our education department has developed lesson plans and provide other tools to help you navigate Florida history and meet the Next Generation Sunshine State Standards in and out of the classroom. Click on the links below to find lesson plans and other grade specific resources.
Teacher's Guide, Lesson plans, Vocabulary, and other resources by grade level:
Mission San Luis is a proud member of the Community Classroom Consortium (CCC):
The CCC is a coalition of more than 30 cultural, scientific, natural history, and civic organizations in north Florida and South Georgia. One of their signature programs is providing grants to area teachers.
---
* PDF Requirement: Adobe Reader is required to access documents being provided to you in PDF format. The basic Adobe Reader software is available for free directly from adobe.com.
---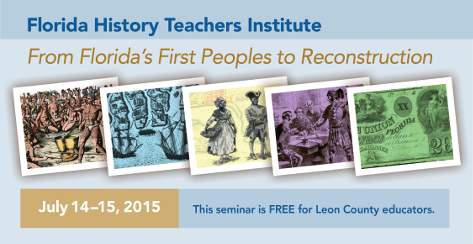 Mission San Luis is proud to announce the Inaugural Florida History Teachers Institute. This two-day seminar is designed to provide primary and secondary educators with the knowledge and skills necessary to teach a more complete study of Florida history to their students.
The 2015 Florida History Teachers Institute will be held on July 14–15 and will focus on Florida history from pre-contact through the Reconstruction Era.
It will feature hour-long lectures by scholars from Florida Agricultural and Mechanical University, Florida State University, the University of North Florida, and Seminole State College. In addition to these lectures, educators will have time for discussion on how to implement the materials they have learned in their classrooms.
Leon County educators will receive TEC points for continuing education for attending.
The seminar will conclude with the Institute Banquet held on the evening of July 15 in the Mission Room. The cost for the optional banquet will be announced at a later date.
SEMINAR REGISTRATION
Please contact Jonathan Sheppard at 850.245.6463 or jonathan.sheppard@dos.myflorida.com
Deadline is April 1, 2015