Unforgettable Experiences in an Extraordinary Place
Birthday Parties for Children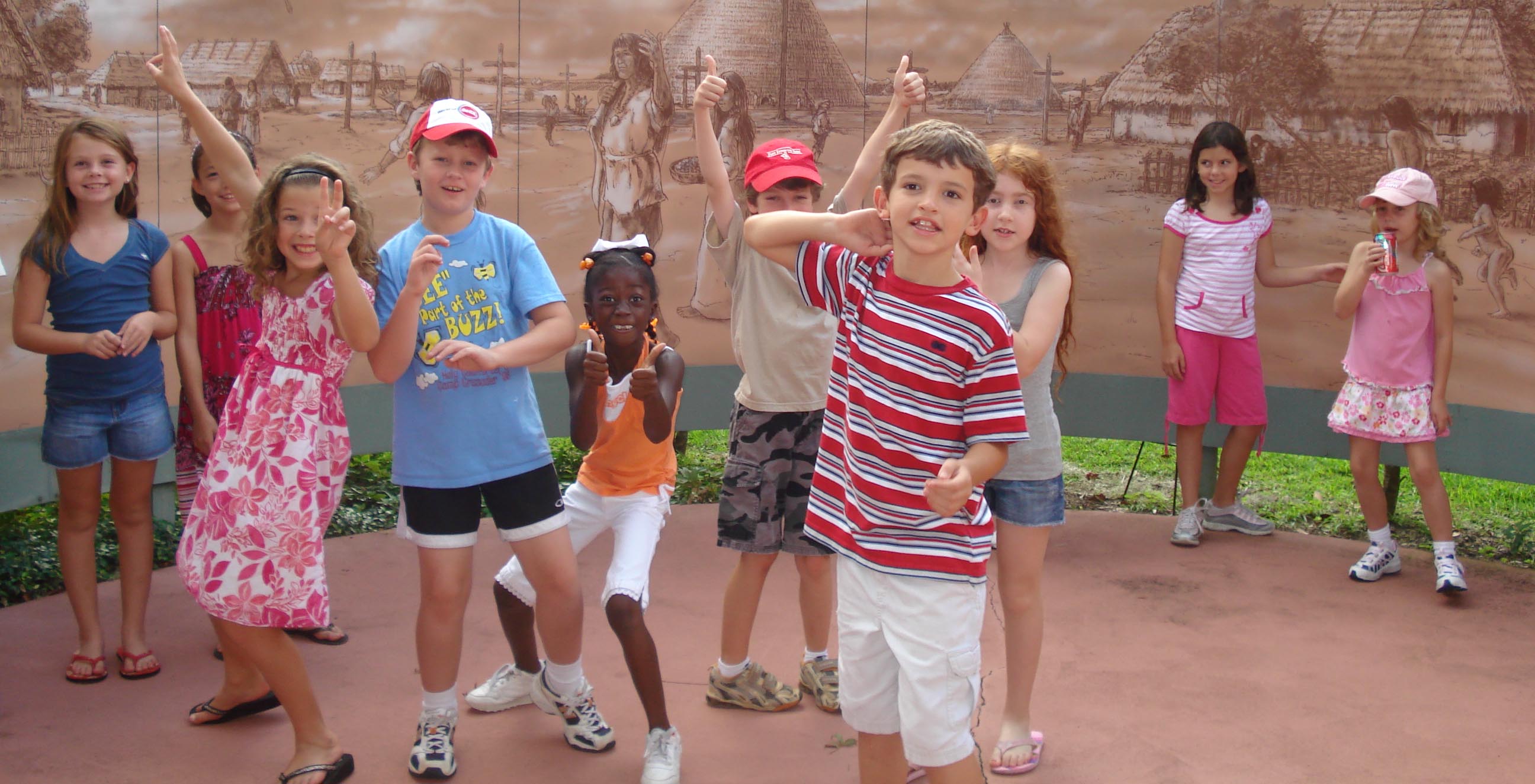 Host your child's birthday party in a unique and fun place sure to be remembered and talked about for years! Party guests can "visit" the 17th century and make Spanish treasure boxes, Indian shell necklaces, or animal masks. Or you can choose from a number of other great activities. Make your child's annual celebration a truly special one at Mission San Luis!
Become a member (at the family-level) and receive a 10% discount on birthday parties. Visit the membership page for additional information on member benefits. (Birthday parties are sponsored by the Friends of Mission San Luis, Inc.)
Party Packages
Silver Party Package - $175
Includes:
Indoor space (1 classroom) for 2 hours
Admission to site for up to 20 children (extra guests will cost $5 each)
Gift for birthday child from El Mercado (up to $15)
Gold Party Package - $225
Includes Silver Package plus:
Plates, napkins, forks, spoons, cups, and table cloths (choice of color)
Craft supplies and instructions for one site-related craft.
Platinum Party Package - $275 (Ages 7 and up)
Includes Gold Package plus:
2 party hosts to assist with planned activities
One additional craft or activity
Party Times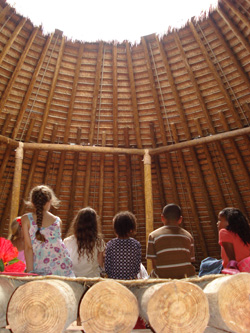 Parties are available only on:
Saturdays from 10:00 am to 12:00 pm
Saturdays from 1:00 to 3:00 pm
Sundays from 1:00 to 3:00 pm
Important Information
Parents are responsible for providing all refreshments. Set-up may begin 30 minutes prior to the party time. Goodie bags are available from El Mercado, our museum shop, for $5 each.
To schedule a party, please complete the Party Reservation Form and submit it online or print and return it to Mission San Luis at 2100 West Tennessee Street, Tallahassee, FL 32304. Once the form is received, a staff member will contact you to confirm that the date is available. For more information, call 850.245.6406.
Reservations must be made at least 2 weeks in advance. A $100 deposit is due at the time of booking to guarantee the party date; the remainder of the payment is expected at the time of the event. Any cancellation made at least 30 days before the party date will result in a full refund of the deposit; less than 30 days before the party date, the deposit becomes non-refundable.